one of our predictive maintenance plans.
Ensure total peace of mind by choosing
with a PPS Service Plan
Protect your property

A competitive remuneration package will be offered.
Whether experienced or not, you will be provided with full training through our Pump Academy.
basement pump company!
Join the leading manufacturing & servicing
How can we help?
One-Stop-Shop We offer a 'one-stop-shop' solution in everything we do. We want to make your life as easy as possible and take away one of those unnecessary stresses, your sump pump station. From our installation side of the business to our service side, our one-stop-shop approach ensures you never have to worry again.
Years of Experience We've been established since 2007 and employ only the best, that's why our knowledge is second to none. With bundles of industry experience, we don't do things by halves.
Market Leaders We're considered the 'best in the market' by our customers. We like to think we're market leaders and we do not doubt that the reason we continue to be so successful is because of our passion, honesty and commitment to service delivery and our unwavering approach to 'be there for you'.
True 24/7/365 Protection We offer true 24/7/365 around the clock assistance to all our service customers. Our 'knowledge base' is available online, any time of the day and anywhere in the world.
Wealth of Knowledge Development and training are at the heart of our operation. Competence is the key to survival, quality service and ultimately, success. We put great emphasis on our team development. All our engineers are in-house trained on our equipment in our state of the art, purpose-built training room.
We Deliver What We Promise No matter what type of customer you are, we treat everyone with the same level of respect and always deliver what we promise and set out to do. We bring a fresh and honest approach to the submersible pump market and our testimonials show how we go above and beyond to ensure we have you covered from start to finish.
Support, wherever you need it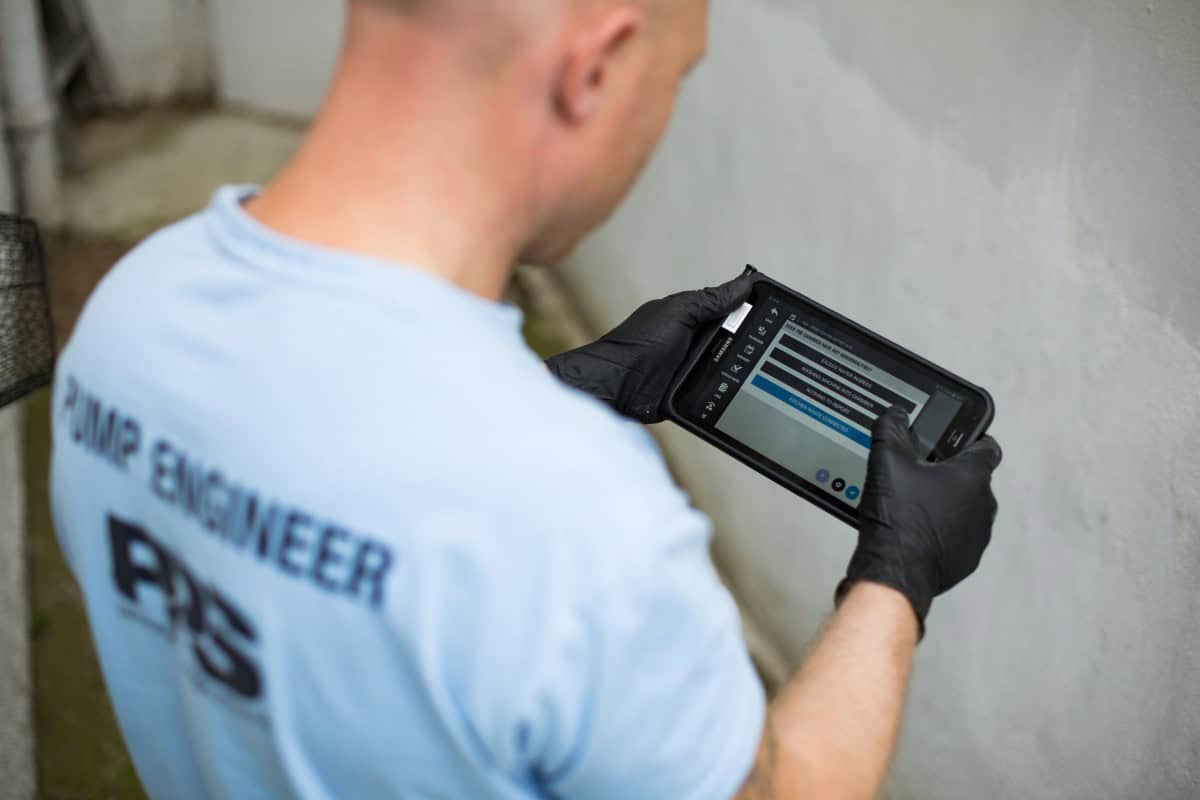 Event: 24/7 residential property protection


Detection: During the early hours of the morning, we detected an increased pump cycle time at a critical property which is pumping every 3 minutes. With no indication of a high level alarm from the AlertMaxx2, we put the property on our close watch list.


Method: After monitoring overnight and throughout the next day, the increased pump time and cycles per hour stayed consistent. Our conclusion, a faulty float switch on the pump.


Action: A pre-visit report pack was generated for the Certified Installer and they dispatched an engineer on an urgent visit as part of our recommendation. The float switch on the primary pump was replaced before total failure which, ultimately avoided a breakdown call-out and unnecessary wear on the backup pump.


A spotlight on: PPS's latest acquisition, P3 Pumps!
Packaged Pumps Systems Ltd. announces the finalisation of its take-over of P3 Pumps Ltd.
Interested in finding out more about the acquisition, read the article below. If you're an ex-P3 Pumps customer, please click here for more information.